Design - Technical Support
HAZ Marble is one of the leading natural stone contractors in the industry. With the completion of more than 6,000,000 m2 since 1978, the company's technical know-how and vast capabilities in the field of natural stone installation works, is unmatched.
This experience and the technical knowledge underlines the capability for the design, supply and installation of natural stone on any major project.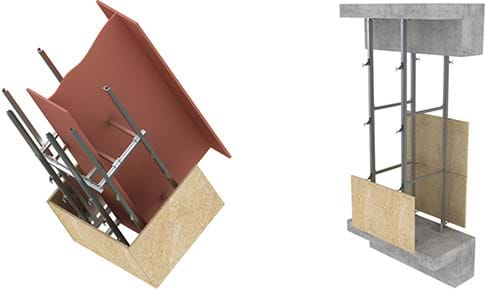 HAZ Marble has the resources to execute design for natural stone both by prepa ration of shop drawings and scheduling through its architectural departments located in Turkey, United Arab Emirates, Qatar, Egypt and United Kingdom.
This knowledge and experience in the field of natural stone enables HAZ Marble to provide the highest service for the design of natural stone facades and the preparation of shop drawings and cutting lists.
HAZ Marble embraces the experience and knowledge in the field to offer their expertise to projects during the tender stage by proposing and offering the most suitable and economically viable methods for stone installation.
Shop Drawings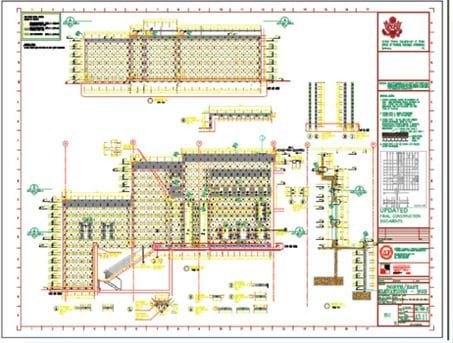 Preparation of shop drawings detailing dimensions, set out and cladding pattern of stone cladding layout. This important design work is done in house for all of our projects. Drawings are produced in DWG format using Autodesk software.
BIM Modeling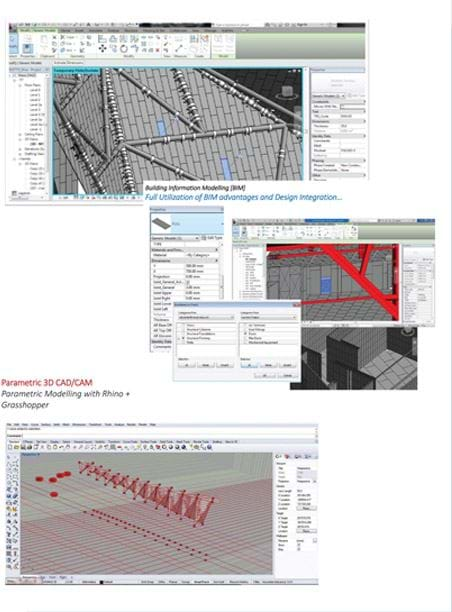 BIM comptible design and parametric modelling is prepared in house. 3D design softwre such as rivet and inventor is utilized to satisfy the BIM compatible design requirements of projects. HAZ design team can work with the IFC models of the project and will prepare its own designs to support the BIM strategy of the project.
FEM Analysis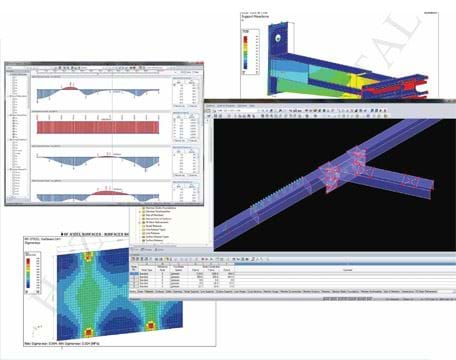 Finate Element Analysis is used for stress checks and determination of physical properties of the materials. FEM software is used in house by experienced structural engineers to do checks both on stone panels and steel and stainless steel fixing systems. HAZ prepares and submits its own structural calculation reports of the materials they used for stone cladding works.