Quarries
HAZ Marble has been operating in natural stone extraction from Turkish quarries since 1990s. We have the experience and know how in working with marble, travertine and limestone extraction from our licensed quarries in Turkey.

The most recent quarry operation is the Beije Marble Quarry located in Yesilova Burdur and the White Limestone Quarry in Demre, Fethiye. The quarries that are located in Turkey are currently under operation and are used to supply blocks to our own plant in Torbali, Izmir in Turkey as well as our customers both domestically and internationally.

The stone quarry operations are conducted with modern machinery and equipment by applying the highest standard of health and safety procedures.

The following equipment and resoruces are deployed in operating our quarries.
Quarry Machines & Equipment's
Loader
Excavators
Rock Trucks
BMC (Fatih, Pro. 940) Dump Trucks
JCB Beko – Loder 11 Pieces 12 Pieces 8 Pieces 3 Pieces 1 Pieces
Wire-Cutting (Big) Machine
Wire-Cutting (Sayalama) Machine
Benetti Arm Breaker
Drilling Machines
Personal of 80 operators and 8 management personnel
SWEET CREAM Q1 BEIGE Quarry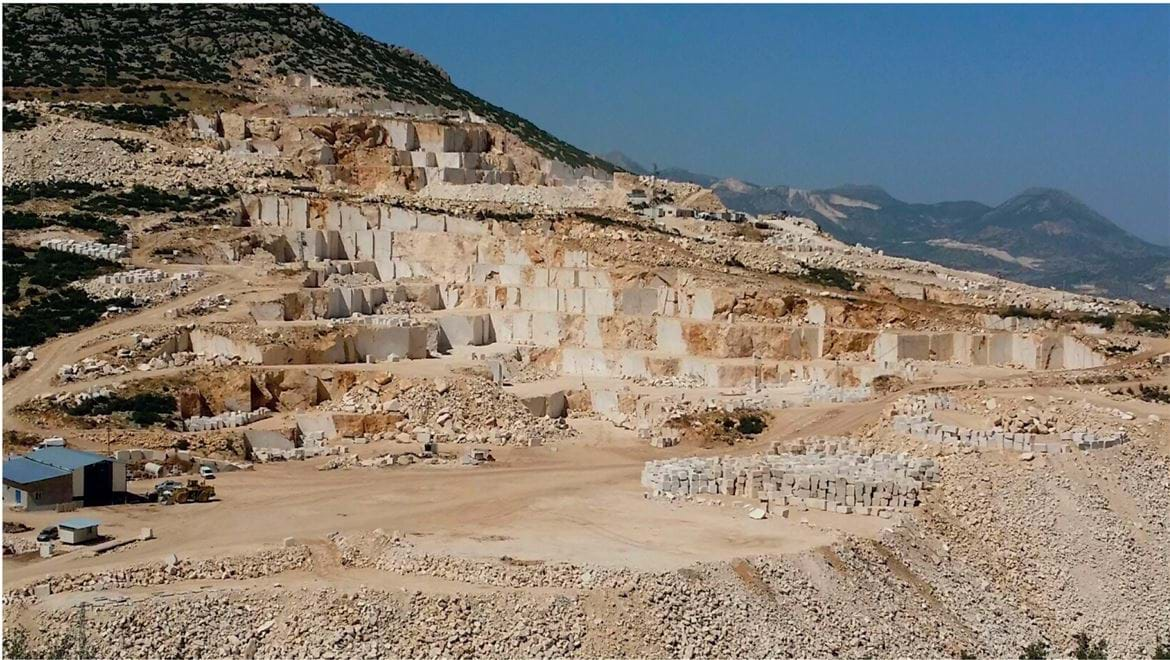 Located in Burdur Antalya, in the Yesilova Town, this Quarry has a large reserve of Beije color Marble.
YARISLI BEIGE Quarry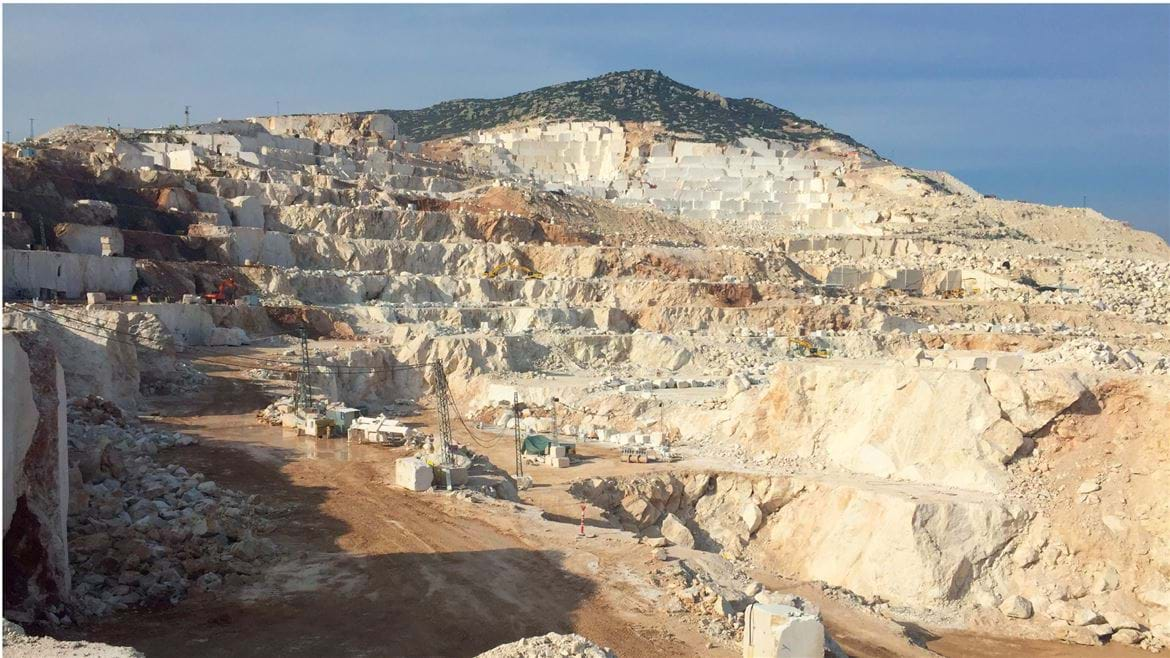 Located in Burdur, Yarisli, this is a Quarry with a dark tone Beige marble that has evenly distributed Calcite veins.
DEMRE LIMESTONE Quarry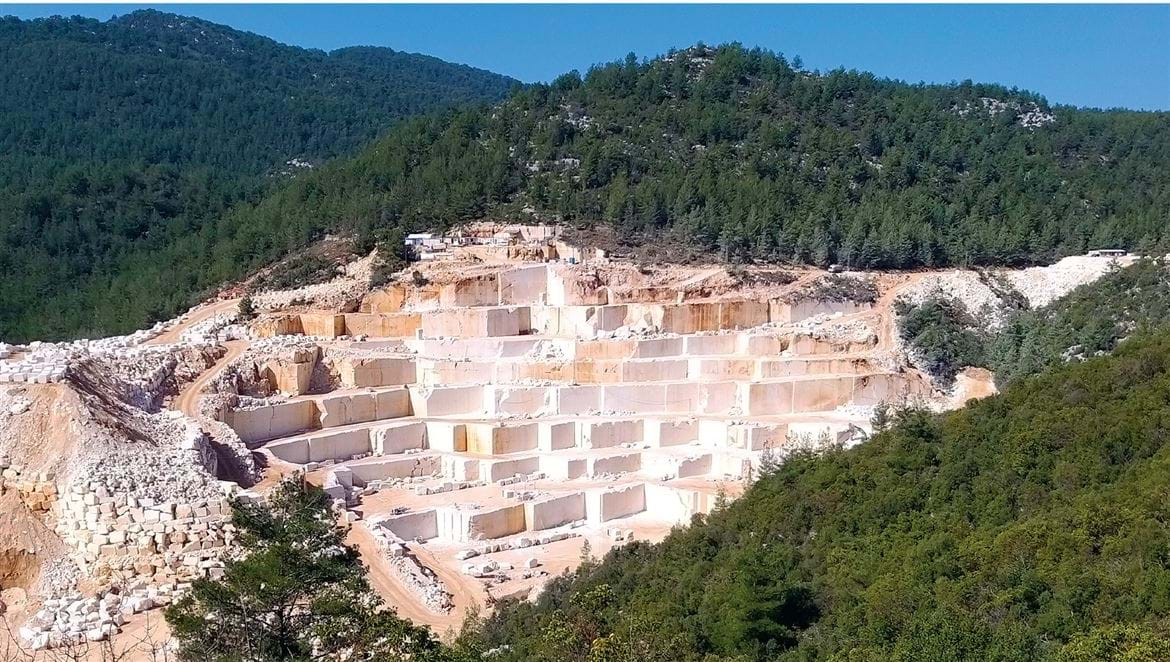 In Antalya, Demre HAZ is operating a limestone Quarry. The stone is white in colour and comes in three selections. Grainy, with fossils and cloudy. The quarry is in full opertion and can supply its obligations to their clients.
HAZ LIME CLOUDY Quarry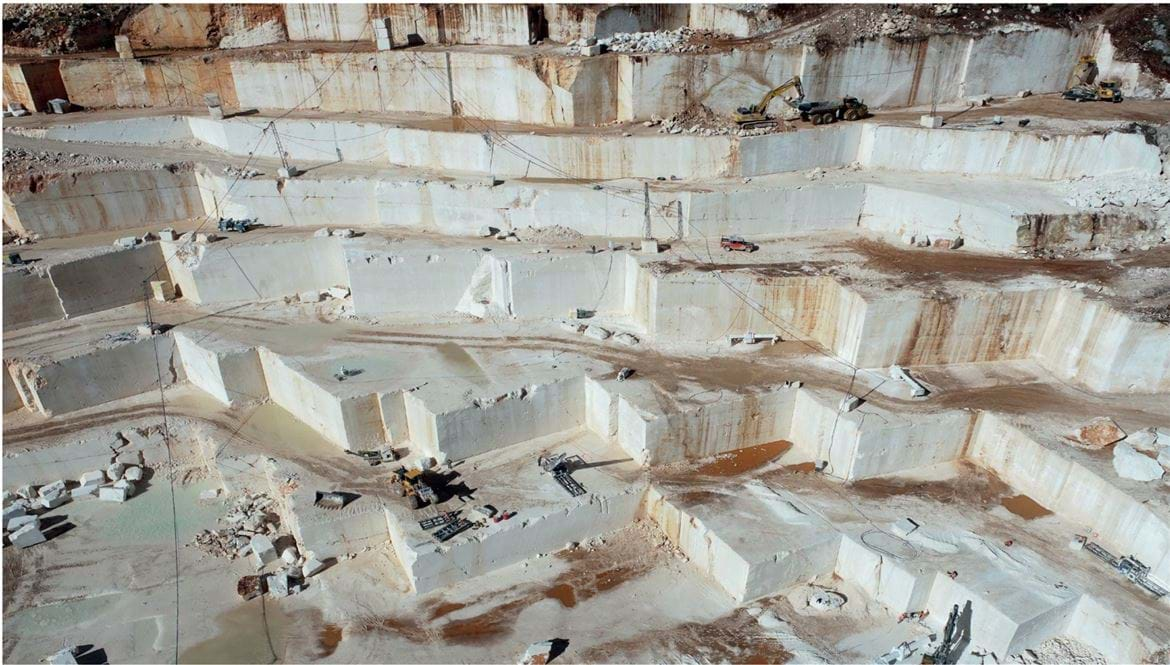 The same Quarry as Demre Lime stone has a selection that is called Cloudy. The tone and contrast of regular darker shading on the surface of the stone provides an appealing astetic Outlook that can be used for cladding projects.
HAZ LIMESTONE FIORITO Quarry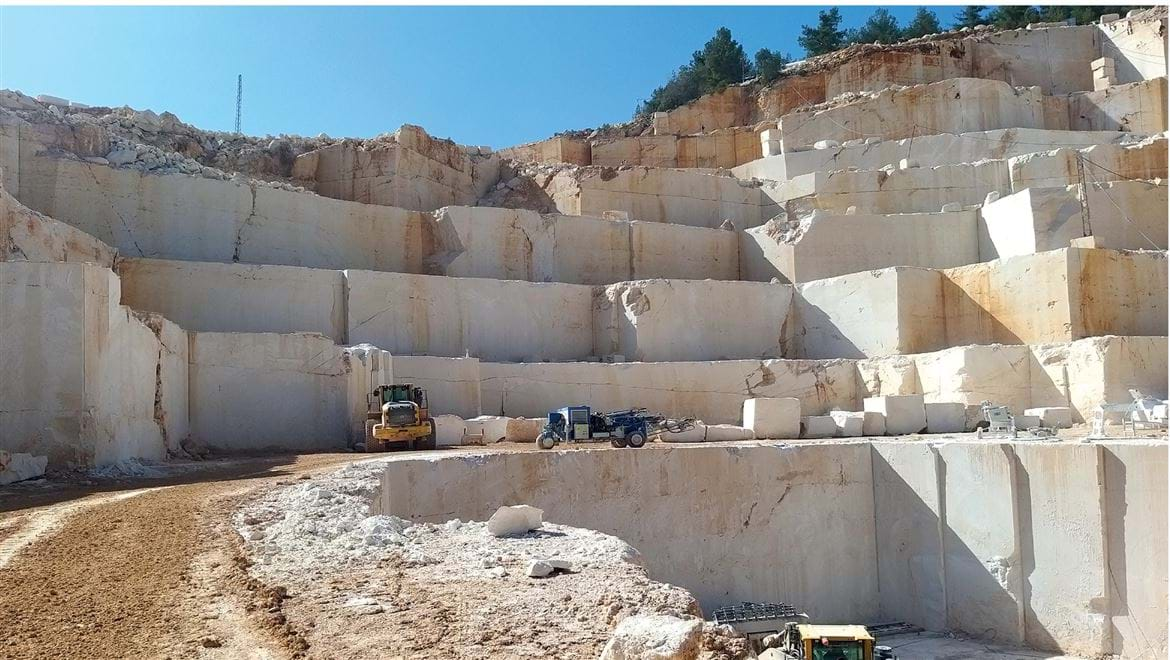 Another selection of the Demre Limestone that has fossil deposits spread evenly througout the surface of the stone. This give another option fort he desginer to use for stone cladding projects.