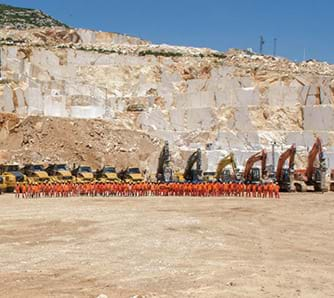 TECHNICAL CAPACITY
HAZ has the technical capacity to serve any size of job through its Built-in HomeDesign and Manufacturing facilities together with approximately 900 direct employeesworld wide.
Management and Consultancy:
HAZ offers Management and Consultancy Services through our approximately 100 senior management members. Design, Shop
Drawing, Cutting Sheets:
HAZ through its design office, produces its own shop drawings, cutting lists and cutting sheets.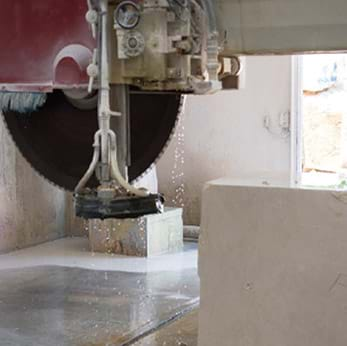 Supply of Stone:
HAZ has the means of sourcing any material either from quarries and or from main suppliers world wide. In addition, in order to be independent from our supplier with regard to the delivery of special pieces, we have established our own workshop, where we cut random slabs to required sizes, prepare custom made, vanity tops, skirting etc.
Design and Manufacturing of Stainless Steel Fixing Systems:
HAZ through its sister company HAZ Metal, specialises in the Design and Manufacture of all types of Fixing Systems for Natural Stone Cladding in both Stainless Steel and Mild Steel. We offer full design and engineering services to compliment our competitive manufacturing facilities.

Haz Metal, production processes are controlled in accordance with latest ISO 9001 requirement with mill certificates of the raw material available on request. All fixings are designed in consideration of British and American Standards with full supporting calculations and drawings to substantiate the performance of each fixings.
Installation of Wall Cladding and Floor Paving:
HAZ has direct employee of 500-600 fixers available to mobilize for any Project within 4-6 weeks.Haz has the specialist experience, labour and machinery to meet all on site requirements including cutting, drilling and polishing.